Electrical power is something we all take for granted. Electricity provides light and comfort, and powers our everyday appliances and devices. Whether your property needs to add more capacity and functional with an upgrade to your electrical panel, or rewiring existing electrical, finding a knowledgeable, qualified Harrington Park electrician should be one of your top priorities as a home or business owner.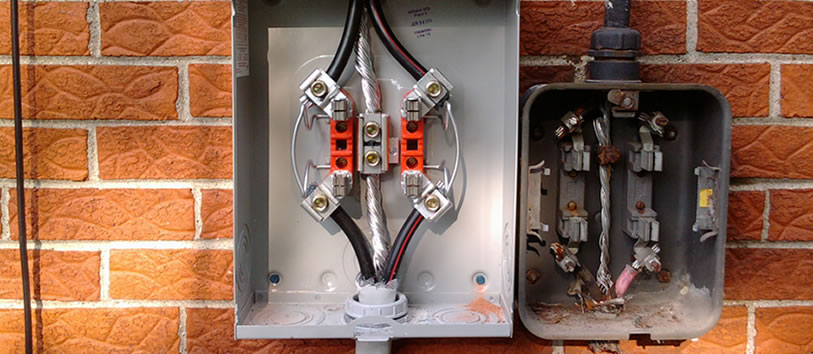 Free Harrington Park Electrical Panel Upgrade Estimate
Work to be done by an electrical contractor requires special skills and tools, as electrical system maintenance and repairs require years of training to ensure safety, and accuracy on completing repairs. Thinking of adding solar power to your home, or maybe an electric vehicle charging station? Are you just looking to save money on your electricity bill? New Jersey's Handyman has experienced Harrington Park electricians that can help.
Electrical problems can be highly dangerous, having very real risks of fire and electrical shock for your family if you do not address repairs immediately. Are your breaker panel fuses blowing regularly? Do you ever feel a shock when touching power outlets? Do your light bulbs seem to die quicker than usual? These are signs of home electrical problems that require your prompt attention.
Minor electrical repairs can turn into life-threatening problems if you don't address them in a timely manner. A qualified and trained electrician can repair damaged wires and electrical fixtures, or rewire your home or business from the ground up if extensive repairs are needed.
Call (609) 755-5004 to reach New Jersey's Handyman, the trusted electrical contractor in New Jersey.
Be sure the electrician you choose for your service panel upgrade can provide you with their New Jersey contractors license, insurance, as well as references.
Harrington Park Electrical Contractors in New Jersey
Upgrade, Repair, Install or Fix
Backup Generator Installation
Breaker Panels
Circuit Breakers
Code Violation Repair
Commercial Wiring
Electric Car Charging Stations
Electrical Repairs
Fuse Boxes
GFCI Replacement
Green Electricity
Home Electrical Wiring
Industrial Wiring
Lighting
Power Saving Technology
Rewires
Solar Power Installation
Troubleshooting
---
Call (609) 755-5004 to speak to the Best New Jersey Handyman, or fill out our free estimate form.