New custom kitchen cabinets can transform your out-dated kitchen. Are you always rearranging the stuff in your cabinets to make more space for your things? You can maximize every bit of interior space in your home with new custom cabinets, stop agonizing over confined space, and watch the clutter disappear.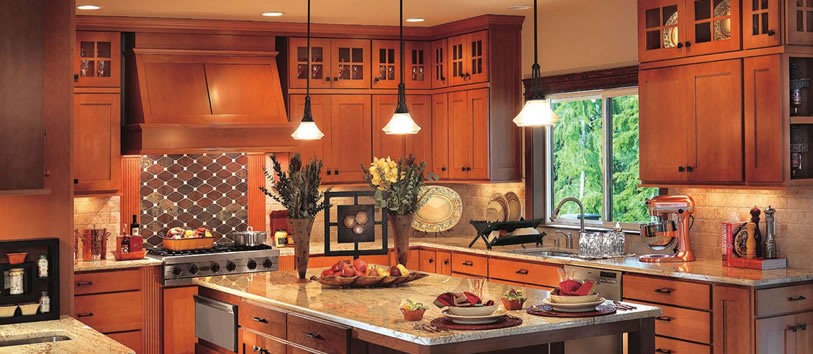 Kitchen Cabinet Estimate in New Jersey
Your living space will be more spacious than ever with the unique custom designed cabinets and shelf space of your choice. Call Us, we have many satisfied kitchen cabinet clients in New Jersey. Custom designed cabinets are amazing for transforming your kitchen, garage, and many other areas of your home into a unique, efficient space, ensuring your things are organized and out of sight.
New Jersey's Handyman is a professional cabinetry company and offers a wide range of cabinet design and installation solutions. As well as a large selection of woods, finishes and construction to fulfill your dreams, and budget.
From less expensive, yet still top-quality prefabricated cabinet units, to cabinets customly designed and only inhibited by your imagination, you and a qualified professional can meet and start the process of choosing a cabinetry system that fits your exact needs.
If you need new cabinets call New Jersey's Handyman at (609) 755-5004 and speak to one of our friendly custom cabinet experts.
Custom Kitchen Cabinet Design Experts in New Jersey
Install, Hang, Design or Remove
Cabinet Relocation
Cabinet Repairs
Cherry
Custom Cabinetry
Custom Shelving
Drawers
Framed Cabinets
Frameless Cabinets
Free-Standing Cabinets
Garage Cabinetry
Glass Work
Kitchen Cabinets and Islands
Maple
Oak
Specialty Cabinets
Stock Cabinet Installs
Walnut
Wide Selection of Woods
---
Call (609) 755-5004 to speak to the Best New Jersey Handyman, or fill out our free estimate form.