The insulation experts at New Jersey's Handyman have been helping Harrington Park homeowners for over 15 years save money on their heating and cooling bills one attic at a time. Save money starting today by making sure your homes insulation is up to code. Often times, insulation is the most cost-effective way to make a house more energy efficient, helping to keep your home cooler in the summer, and warmer in the winter. Proper home, wall or attic insulation could help you save 40%-80% on heating and cooling costs over the years.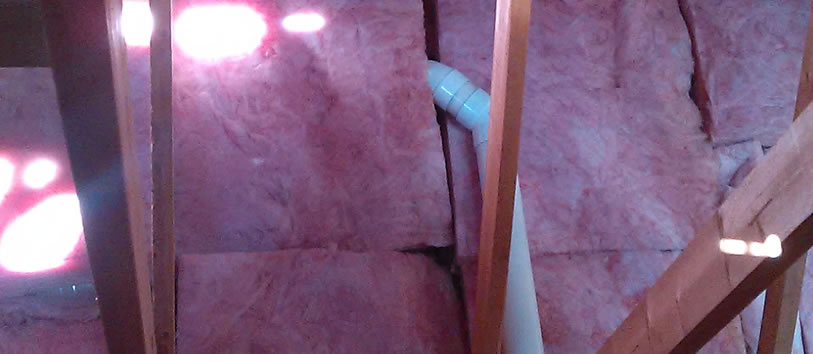 Free Harrington Park Home Insulation Qoute
Home insulation can also greatly reduce the risk of dampness and condensation in your home. If you sometimes feel a draft or breeze within your home, insulation should solve that problem!
Here at New Jersey's Handyman, our professionals are here to help you choose what type of insulation is best for your home, and your budget. Our team is knowledgeable on all types of home insulation, cellulose, fiberglass, and mineral wool are the most common types of insulation. Depending on where in your house you are looking to add insulation, you have rolled, foam, batted, or spray-in choices. You will also need to know the R-Value needed for your home. R-Value is measured by the density of the insulation. In colder climates you would need to have a higher R-Value, and in warmer climates the R-Value may be less. Whether you need to have insulation put in your attic, walls, crawl space, or ceilings, we have the knowledge and experience to help you decide what is best for you.
Call New Jersey's Handyman today at (609) 755-5004 for your free in home insulation estimate. We offer energy efficiency and quality service for your home at competitive rates which have earned us many happy home insulation customers in Harrington Park.
Best Home Insulation Company Harrington Park, New Jersey
Remove, Replace, Install or Fix
Attic Insulation
Basement
Batt
Blankets
Blown In Insulation
Blown-In
Ceiling Insulation
Cellulose
Crawl Space
Fiberglass
Foam Board
Foundation Sealing
Knee Wall
Loose-Fill
Roll
Spray Foam
Wall Insulation
Weather Stipping
---
Call (609) 755-5004 to speak to the Best New Jersey Handyman, or fill out our free estimate form.